I have a confession to make..... I shopped again...... Actually, I returned something and bought 2 cosmetics product w/ the store credit.... Does it still count? But I simply couldn't pass these two babies......
Nars Blush in Deep Throat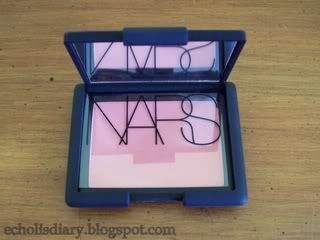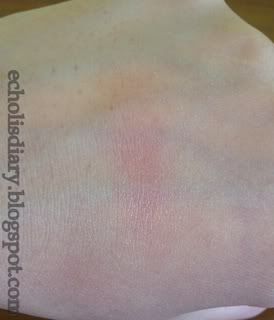 And Nars lipgloss in Striptease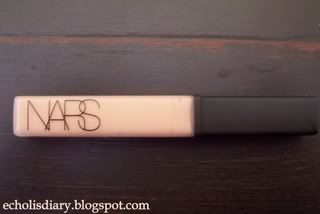 To make buying these products even more legitimate is that I found them at TJ Maxx. You never find NARS product at TJ Maxx. Even if there is, it would be like bath gel or something. I swear that these two are the only makeup products I purchased since I entered the Project 10 Pan. Together they were $30.
Next, Ross was having Shoes Week last week. There were a lot of cute shoes. I initially bought three pairs, and came home to find that two pairs weren't the greatest fit. So I went to return the shoes at another Ross.
Then I saw this pair of Steve Madden grey faux leather pump that I wanted really bad. I actually had tried them on three times before at two different stores. They were around $50 at those stores. Since I probably won't have that many opportunities to wear them, I just set them down. Guess what? I saw them again at Ross, only for $15.99!!!?!?! What?!?!?!? But it was ok, I was hunting for more practical shoes. Out of five or six pairs of cute shoes, I had narrowed down to only two pairs. I really behaved myself, aren't you guys proud of me? Haha….
This was the first pair that I bought. Had been wearing them ever since the day I got these….. Very comfy. The "leather" looks a bit fake though….. $14.99
I also got this pair of Nine West flats. My first impression was that the "leather" was a little stiff, but these are actually quite comfortable. I like Nine West shoes =) $14.99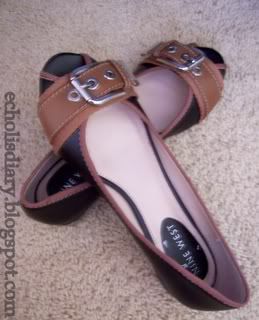 And finally got a pair of black/grey flats. Initially, I wasn't too impressed by the patchy design. However, I can't deny that these are super comfortable and extremely wearable. I also like how the shoe embraces my fat feet very well. XD $11.99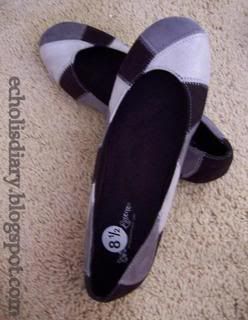 And last, not least, I'll leave you a picture of my little hero/warrior- Diamond. I'm so surprised that the little shy Diamond can be so brave in front of the bad kitty. These days, whenever I'm cooking in the kitchen, Diamond would walk out of my room and go straight to confront that kitty. Sometimes, she's so close to the kitty that I'm afraid she might get hurt. She would choose a perfect spot and just sit right in front of the kitty. Other times, when the bad kitty wants to sneak into my room, Diamond would jump down from my bed and sit right in the middle of my door frame. She would guard my room until the bad kitty runs away. Isn't she adorable?!?!?! Everyone in my family is very passive, and my mom was saying that Diamond is definitely our little role model. =)