So a fellow youtuber requested me to do a Kate Perry look. I have to say this was a tough one., mainly because she doesn't really have a signature look. Sometimes, she wears really colorful looks and play funky and naughty; other times she wears a bold red lipstick and just transforms into a classy pinup girl.
Since I was able to finda nice close-up picture of her wearing this pink/purple eye makeup w/ bright red lipstick, so I went full out. She must be one of the extremely few girls who can pull off splitting bangs from the middle and still look good......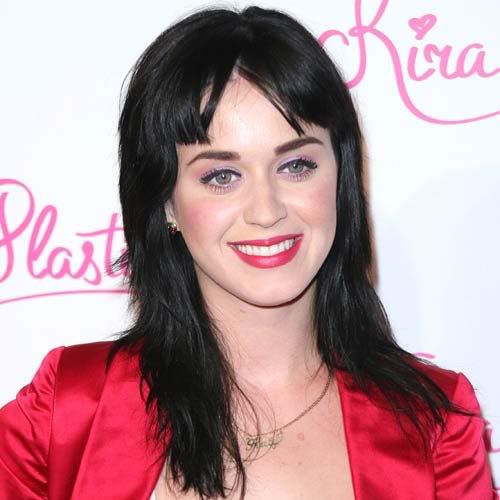 I wish my purple popped a little bit more on the upper lid, but oh well..... Here are some better quality pictures....... Lots of camera whoring...
W/ a nude lipcolor (Beloved Styli-Style Lipstick in Beauty)
W/ a red lipcolor, not for the shy....
And of course, being a person who's so unbelievable bad at names like me, I had to butcher her name in the video.......
Sorry, Katy Perry and fans....... Really didn't mean to give her a nickname...




That's it~~~ Have a great day!